Mie oon viettäny laatuaikaa meiän kissojen kanssa, kun oon ollu käymässä kotipuolessa. Ne on kyllä mukavia pikku kavereita, ja tälleen ystävänpäivän kunniaksi aattelin julkaista pari kuvaa niistä karvakasoista. ♥
Misun kanssa leikittiin piilosta peittojen alla ja Manun kanssa taas datailtiin yhessä...
... vaikkakin loppujen lopuks se meni tällaseks:
Lisäks pelasin Misun kanssa Sims 4:ää myöhemmin, mutta siitä ei oo kuvamateriaalia. Kissa kömpi syliin, kun olin pelaamassa meidän perheen pelikoneella, ja siinä se sit kummissaan katteli, kun leikin jumalaa ja komentelin simejäni.
Kohta suuntaan sitten oikeeseen kotiin vähemmän karvaisen kaverin (eli poikaystävän) tykö. Mut vielä on vähä aikaa hellii karvakamuja! Hyvää ystävänpäivää kaikille!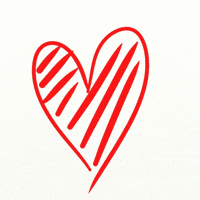 I've been spending some quality time with our cats while visiting my parents' place. They are such great little buddies, and since it's Valentine's Day today, I thought to share a couple of photos of those furry things. ♥
With Misu, we played hide-and-seek beneath the blankets, and Manu wanted to be on the computer with me...
though it did end like that.
I also played Sims 4 with Misu, but unfortunately I don't have photos from that. She climbed up to my lap while I was playing on our family's gaming computer, and it watched with interest while I was playing God and telling my sims what to do.
Soon I'm going to head for my real home to my less furry friend (aka boyfriend). But I still got some time to caress my furry friends! Happy Valentine's Day!